Just recently one of my readers wrote and Asked Me what she could do to get past her fear of dating again as an over 50 single woman.

Online Dating for Women Over 50 is a FREE collection of the advice you need to create a successful online dating profile -- and choose a great date.

Where should we email your FREE report and handy tips?
Rest assured, we don't send spam and your info is never shared with 3rd parties.
A friend was going to fix her up and despite knowing what a great opportunity this was, she found herself experiencing an intense fear and actually considered saying NO fearing this new man might not like her.
She's certainly not alone.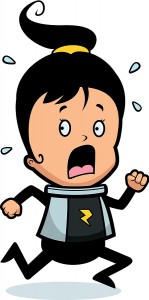 As a dating coach I've often witnessed women over 50 stopping themselves from dating by allowing fear and self doubt to keep them from moving forward in their dating lives.
They are playing it safe and often, they're not even aware of it. Here's what I mean… Women SAY they are lonely and they want a man in their life, and, that they'd do anything to find him.
But when push comes to shove, it becomes a totally different story. For many women, when it's time to date again, they're uncertain of the steps they need to take for doing the work that results in finding Quality Men to date.
In many ways, it just feels easier to go out with friends or stay home every Saturday night and complain that "No Good Men Are Really Out There Anyway."  Sound familiar at all?
Yet it's that inner self- doubt and fear that keep so many women from getting out in the Real Dating World.
It's Time to Take a No-Excuses Approach to Dating
Some women call them "reasons" but in reality they are excuses and they stop you from getting what you want.  When you finally have an opportunity to date a "Quality Man", do you make excuses not to do it?  Some of the biggest are "I don't have time now", "I'm too busy", "I'm travelling to see my grandchildren" and the list goes on.
These excuses are an escape route from having to put yourself out there and risk rejection from a man.  Yet to find that companion you are looking for you have to be willing to get out there and meet all kinds of men.  Some will like you, some won't but unless you try dating lots of them, you'll never know.
Women who have Quality Men in their lives have not allowed fear to hold them back.  While dating, they had the mindset that a date was only an opportunity to meet a new friend.  That's it!
If it worked, great, if it didn't, they just moved on and tried again with someone else until they found the man they desired to bring into their life.
How badly do you want a man in your life again?  You can either have excuses that keep you lonely or you can have results with possibly a lot of new male friends you met along the way or even better maybe a great Quality Man as a companion in your life. Which do you choose?
The Smart Choice for Mature Savvy Women Looking for a Coach Who Makes Dating Easier and Fun after 50
Permalink: http://www.vibrantnation.com/our-blog-circle/breaking-through-the-fear-and-self-doubt/